Thank you Adele who gave me the title for my blog post. During a recent reflection with my grade 1 class on some of the things they think are important about how we are learning , she included this :
Take your time
When I asked her to explain she said:
Because you need to think a lot when you're making stuff and you might get a better idea from someone else and then you need to do that idea and so you need time.
I have always felt lucky to have chosen what I believe is a truly creative profession. Throughout Coetail I have been constantly reflecting on the intersections and influences between pedagogy and technology and feel compelled to write about yet another project I wish to pursue . I chose to write a post about this because I feel passionate about creativity in learning and it will help me to reflect on how and why we create our own creativity/idea/innovation/makerspace/s at our school. Innovation spaces, makerspaces, call them what you will. At the heart of them all is the idea of creativity and passion. Purpose, process and products might be different in every space, but fundamentally they are about
helping students be creative with their own ideas.  Andrew Goodwin Facilitator of the Makerspace at Grand Center Arts Academy, St.Louis, Missouri
At any time during your life who or what particular place, space or opportunity has helped you realise your creativity and show you possibilities ? I asked myself the same question, and realised that when I was at college, the Art room after hours was my makerspace.
We were allowed to go in there and sculpt, sew, hammer, paint, plaster, and weld to our hearts content to pursue our own projects. This place is where I stretched and challenged my own creativity and thinking. Here was where I could try out my thinking that some lecturers had prompted. Through having time and space to think and try out creative ideas, sometimes alone, sometimes with other students with different artistic skills, I learned new skills, thought learning was fun, found out what intrinsic motivation felt like and managed to supplement my student grant by selling some of my creations. I remember an endless supply of materials, mainly recycled and reclaimed and a technician who would go above and beyond to help us.
Observing my grade 1 students immerse themselves in creative projects, whether high or low tech is where I see the most focus, the most Aha moments, the most flow and the most grit.  I see my students making meaning out of their curiosities. So if I see all of this happening with a woodwork bench, an endless supply of boxes and recyclables, imagine what we might see:
if the area was truly resourced to accomodate both high and low tech projects
if we allowed the students time to pursue these ideas both in and out of the regular timetable.
This is what we have right now.
A group of us are working on turning this large collaborative area into an on-tap making and creating space. One that I would hope could be available to students in and out of the classroom schedules. I eventually imagine a space where students can pursue their ideas, follow up their curiosities, trial their designs and ideas whilst learning new skills along the way with people who can show them different skills and guide them in their inquiries. We have a talented and passionate community of adults who work in our school as well as a wealth of talented parents. We need more community collaboration.
I have just completed an inspiring PD with Ron Ritchhart on The Cultures of Thinking,  and follow incredible and passionate educators on Twitter about  Makerspaces . I'm reading   about Design Thinking , and passion projects,  and I was beginning to feel overwhelmed by everything I felt I was not doing.
My reflections perhaps seem a little simplistic or presumptuous to mesh all these brilliant pedagogies together. They are infact, a reflection of my belief that we and certainly I have got to where I am in the classroom today because I take the best bits of  what went before and add the future. They are also an attempt to ease my mind, to reassure myself that I don't have to achieve all of this as separate elements and become that superstar teacher we all wish we could be. It's enough, give yourself as well as your students, time. So I went  back to the quote at the beginning of the blog:
                 helping students be creative with their own ideas.
I considered that just as technology intersects pedagogy and the other way round, the principles of Design Thinking, The Cultures of Thinking , invention literacy , inquiry-based learning, project-based learning, challenge-based learning and  passion projects can form integral parts of the same goal.
Creativity in thinking and making.
What we want is to develop deep thinkers who remain curious and creative for the rest of their lives and who follow their passions for their curiosity and well-being as well as for the difference or contribution however big or small to the future. It is about helping them develop a thinking perspective that allows them to be creative in designing  their future.
Kath Murdoch The Power of Inquiry
Honestly it feels liberating to be free of the learning intention and to consider more deeply the 'process intention' or creative process.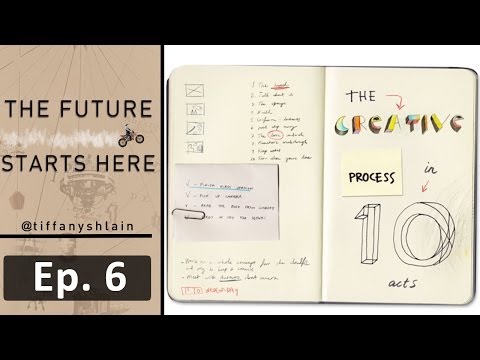 My starting points to build this real and virtual creativity space have come from my PLN and I thank all those who inspire me, too many to mention. I have been learning so much from  Craig Kemp and more recently, Thomas Tran and Adam Torrens that instead of thinking I should work with what we have, I'm thinking now I should also be working with what we would like to have.
The Innovation Centre at SAIS is truly inspiring, taking creative thinking, designing, making and contributing to a whole new level.
We also have a lot at ISL . We are lucky to be working in a country whose education ministers believe and have the means to encourage innovation and creativity-it's there for the taking. Just across the campus we have this BeeCreative, a makerspace for every school in Luxembourg to enjoy and only a bus ride away, a soon to be opened science centre .
But it is more than having amazing spaces to learn. In  Robert Appino's recent Learning2 talk How the Grade Game Limits Creativity, he underlines the importance of schools "creating a fertile environment for creativity" and students feeling "nurtured, encouraged and inspired" to follow their creative ideas and passions. Quote: Inquiry doesn't have time limits.
Tricia Friedman's talk , Idea's Hospitality  also prompted similar reflections. I considered her opening question to educators, "Would you want to be an idea at your school?".  I followed her 7 step audit and can honestly say I feel lucky to be at ISL. Opportunities to follow ideas and be listened to are there for the taking. I flipped the subject of the audit and wondered how many of our students could say the same? Does the school feel like this for our students or could we go further in nurturing "Idea Hospitality" ?
I am fortunate enough to be part of Megan Kuemmerlin's global book club #GBCreatingInnovators. A brilliant choice of book:
Creating innovators by Tony Wagner
In the book, he talks about parents of young innovators who offer their children "a buffet of opportunities" to explore their passions and interests.
Do we offer students the same "buffet of opportunities" in schools?
All I need now is time…… and alongside my students, we're going to take more of it.