Reflections on my learning so far.
I have learned :
That connecting through blogs builds learning and understanding
That connections need to be encouraged and maintained in order for the  learning to continue to develop
That blogging can help me to reflect ,crystalise my thinking and push it further
That blogging shows me different  perspectives
That these are all  really good reasons why I should extend and open up  opportunities for my students through our class blog and joining a global project
Time and reflection are important for true and deeper learning to take place.
When skillfully planned and modelled, blogging can allow my students to cover just about every facet of the revised Bloom's Taxonomy.
In the classroom I am continually observing and assessing my pupils' ability to be true collaborative learners. This course has encouraged me to be a collaborative learner on a global scale in an authentic and purposeful way. Through reading course material,  coetail blogs and building  conversations, it has pushed my thinking and understanding of what the 21st century curriculum should really look like.If curriculum is a tour through what is known, how is knowledge ever advanced? Grant Wiggins.
Significantly, starting the Coetail course has strengthened my empathy for my students' in their learning.  I have felt challenged by my limited technical skills, but have seen the true value of problem solving. I have discovered that it's the journey through the learning, not the end result where the true understanding and satisfaction takes place and  that learning often doesn't have an end result, it's just another step towards different learning. Coetail has reinforced the power of sharing in learning. The learning that has happened for me from the course is now being shared amongst my colleagues at school.
One of the most significant and challenging surprises for me is that I am learning to be a writer and it's tough. I am learning to write for a specific audience, use appropriate voice, draw an audience in so that they want to read on. I ask all of these things of my students on a weekly or even daily basis. It's not easy but practicing writing skills through blogging is relevant, quicker , purposeful and collaborative.
Finally, I think I am learning to understand how my students can and should be learning in the 21st Century. Hollis Scott, a fifth grade teacher at Montair Elementary School in Danville, California talked about a new story for my own practice. I think this is exactly where I am also.
So I need to create the same kind of authentic and purposeful learning for my students.
My final project therefore is about blogging and story telling.
This is a collaborative project designed with my Grade 1 colleague and fellow coetailer Joel Bevans for our Grade 1 students.
Last year
I used the class blog :
to make connections between home and school
to extend the learning beyond the classroom walls
to showcase learning
to model digital citizenship
This year
 I want to transition from using the blog to show how and what we learn to pushing it to becoming the learning forum,  the learning itself
 I want to pre-teach skills that my students will need to open the door for them to join Out of Eden Learn
I want to create authentic and meaningful connections for the students
I want to encourage global collaborations for myself and my students
The thinking for the unit design came from all of the above, inspired by Project Zero, Out of Eden Learn and Chimamanda Ngozi Adichie's

Ted Talk entitled The Danger of a Single Story.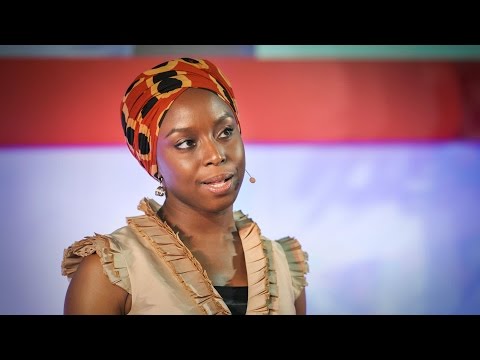 I would like to my students to build understanding and perspective on a much more global level .There is always more than one story to tell.